STS (Speed Thrusters Swimmer)
Thrusters for divers
The STS makes it possible to cover long distances at maximum speed in a comfortable way, while leaving the operator's hands free when travelling underwater, at sea or on a river.
If you are interested in this product, please contact us.
+ more than 2 hours at more than 2 knots
Cover long distances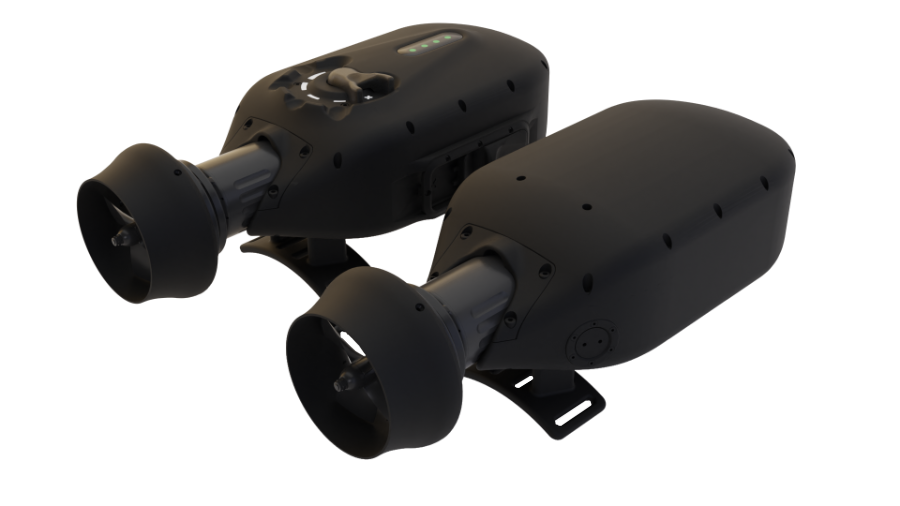 Hydrodynamic design for performance,
unique ergonomics to free up your back and
ensure long-term operational comfort.

---
---
STS
MCO transport case and components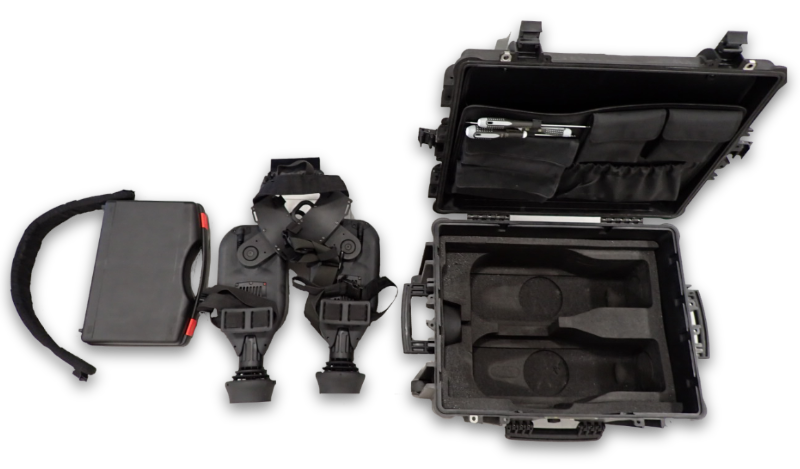 Features
STS
Time in use
More than 2 hours with 2 knots
Optimised travel speed
2 knots
Top speed
2.5 Knots (in unloaded rebreather)
Time in use at 2.5 nodes
Over 1h45 (validated during diving)
Weight in air, in use configuration
22 Kg
Weighing in water
- 6 Kg (adjustable)
Maximum depth of use
50 meters
Breathing apparatus position
Prone or supine - Oxy - Mix - Air
Storage and transport
Case with machined foam, compartmentalised
1 right thruster
1 interchangeable engine (engine + propeller + nozzle)
1 lithium-ion energy and control pack with :
- 4 LEDs to indicate energy level
- 1 power controller
- 1 emergency stop
- Hardened connectors for intensive use
1 left thruster
1 interchangeable engine (engine + propeller + nozzle)
1 lithium-ion energy pack
- Hardened connectors for intensive use
battery pack connection cable
Etiro wired link with 2 connectors, fits inside the belt
1 set of belts and straps
1 suspension clip
2 belts (S/M and L/XL), 1 flotation belt,
2 thigh straps, 2 crank/prop interfaces
2 chargers
1 for each energy pack
1 or 2 unloaders
Option
1 data player
Option
1st level maintenance kit (NTI1)
2 propellers, 1 nozzle, 1 gasket kit, 1 tool kit
1 user manual on USB key
French/English
1 maintenance guide
Nomenclature and part numbers
Color
Matt Black
Garantie
1 year, parts and labour direct with Extrem' Vision